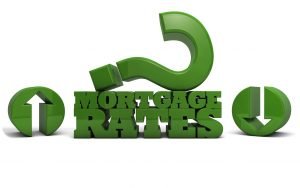 Real estate agents are often asked to advise homebuyers on financial matters especially on mortgage rates and when to lock them in. These can be difficult conversations, because things like whether to lock or float an interest rate can be guess work. A mortgage rate lock simply guarantees a specific interest rate if a loan closes by a particular date. Rates can often be locked for up to two months. At Express Cash Flow, we work with agents to keep their cash flowing with commission advances, and we've picked up a few tips for homebuyers who are deciding when to lock in an interest rate.
Timing
A rate lock protects a buyer from rising interest rates, but in today's marketplace, it's not uncommon for interest rates to drop. Knowing when to lock a mortgage rate is critical to getting the best rate. Experts recommend locking in a rate once the buyers have signed a purchase agreement. However, if the closing date is more than 60 days out, it may not be wise to lock in rates for a period longer than that. If interest rates increase between the contract date and the closing date, the buyers don't have to worry about it. They will keep the rate they've locked in. If rates drop, however, the homebuyers are typically stuck with the rate they've previously locked.
Shop Around
Different lenders offer different incentives and fees for locking a mortgage interest lock. So it's in a homebuyer's best interest to shop around. Some lenders charge a flat fee for locking a rate, while other lenders require a certain percentage of the purchase price to lock a rate. Many lenders do not charge buyers for locking a rate, especially if the rate lock is for less than 60 days. Most lenders can easily process and close a loan within 60 days, but it's worth double-checking to ensure that the lender can process the loan within your rate lock period. If you plan to lock a rate for less than a month, some lenders aren't able to process and close on a loan that quickly.
At Express Cash Flow, we're experts in keeping agents stocked by offering real estate advances. This assurance that bills will be paid and business will go on despite challenges with closings gives agents the peace of mind to study the market for their clients instead of worrying. A commission advance can keep the doors open as clients finalize their loans.